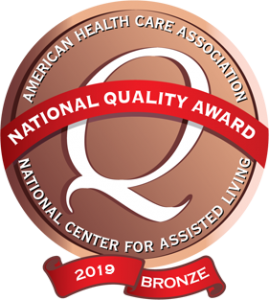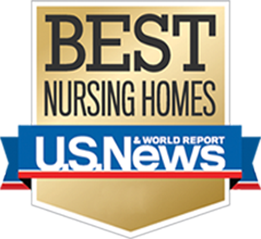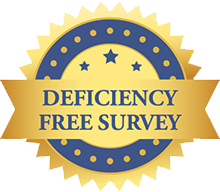 Governors Gold Seal Award
The Gold Seal Program was established in 2002 and recognizes Florida nursing homes that have exceptionally high standards and display excellence in the quality of care delivered to their residents.
AHCA Quality Bronze Award Program
NATIONAL QUALITY BRONZE AWARD
Implemented by AHCA/NCAL in 1996, the National Quality Award Program is
centered on the core values and criteria of the Baldrige Performance Excellence
Program. The program assists providers of long term and post-acute care services
in achieving their performance excellence goals.
2019 Award Winner
2015 Award Winner
US News & World Report Best Nursing Homes
U.S NEWS & WORLD REPORT
The Best Nursing Homes ratings highlight the top nursing homes in each city and
state out of nearly 16,000 facilities nationwide. U.S News & World Report
recognized Carrollwood Care Center as a "Best Nursing Home."
2015 Award Winner
2018 DEFICIENCY FREE SURVEY
Carrollwood Care Center recently received a 2018 deficiency-free survey from the
State of Florida, Department of Public Health. The survey, which occurs
annually, evaluates nursing homes on many aspects of life in a nursing home.
At all times, certified nursing homes must meet numerous regulatory standards
designed to promote quality care and protect nursing home residents.